Residential Re-Roofing & Restoration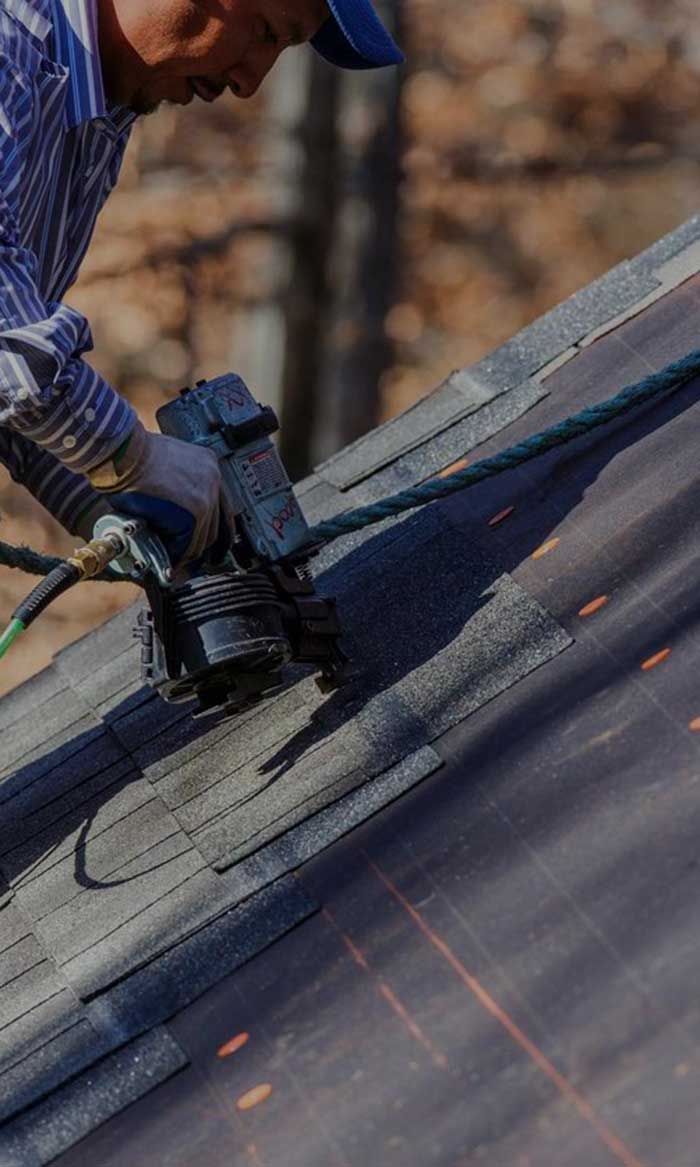 Replacing the Roof of Your New York Home
---
Re-roofing is done once a roof is beyond repair. There are several signs that will indicate a roof replacement is needed. One of these is the age of the roof. Different roof materials have varied lifespans. For example, asphalt shingles can last anywhere from 20-40 years while clay tile roofs may provide you with 40-60 years of use. If your roof has many cracked and curled shingles, these could also be an indication you need a new roof. A trained roof technician will have knowledge of different roofing systems and will be able to tell you for certain if you need a residential roof replacement.
The Cost of a New Roof
We have the experience and knowledge to identify what your roof issue is. When a full home roof replacement is needed, our experienced estimators will work with you to develop the most cost-effective solution for your roof system. Since each one of our crews is specially trained and selected for your particular property, you can rest assured your property is getting the attention it deserves. We have knowledge of a variety of roofing systems and can match you with the best one for your needs and budget. The cost of your new roof will vary depending on the material you choose and the size of your home. The national average is $6,600 for a new roof installation, but this price increases when using high-end materials like slate.
Re-roofing your home can help extend the investment you've made in your property. However, if you're not sure if a replacement is needed, The Original Roofing Company can help.
Our customers typically have these four major questions/concerns when it comes to home roof replacement:
Do I really need to replace my roof?
What type of roof material should I use?
How much will a new roof cost me?
Are there payment options available?

Our professionals can perform a full assessment to help you determine the need for replacement and choose the right material for your home and budgetary requirements.
---
We're Your Trusted Re-Roofing Contractors
There are many roof materials to choose from, and you may not be sure where to begin. Upper Restoration Roofing can help you select the best roofing material for your New York home. We work with a number of materials.
With over 50 years of experience, we're a preferred home roofing contractor serving the Greater New York area. Whether you need help determining if you need a roof replacement or have questions about the different materials available, our professionals are ready to assist. We can provide you with a free roof evaluation and match you with the best replacement option.
What Type of Roof Material Should I Use?
Concrete Roof Tile: Concrete tiles are long-lasting and resistant to fire and weather changes. They are also available in several different shapes, designs, and colors to meet your aesthetic preferences. Your contractor can use concrete to simulate the appearance of clay, wood shake, stone, or slate tiles. Shingle Roof: Roof shingles have a wide array of decorative and colorful options. Upper Restoration Roofing offers fiberglass-based asphalt shingles as well as synthetic, metal, and synthetic shake shingles.
Clay Roof Tile: Clay tiles are extremely durable and designed to last for many decades. These tiles require little maintenance and won't succumb to rot, fire, or insects. They're also available in a broad selection of brands, colors, styles, and types.
Metal Roof: This type of roofing material is stronger and more durable than many of the other options available. Plus, it can be made to look like other popular roofing materials such as asphalt, clay, and slate. Upper Restoration Roofing expertly installs metal roofing systems from top manufacturers like Drexel and Berridge.