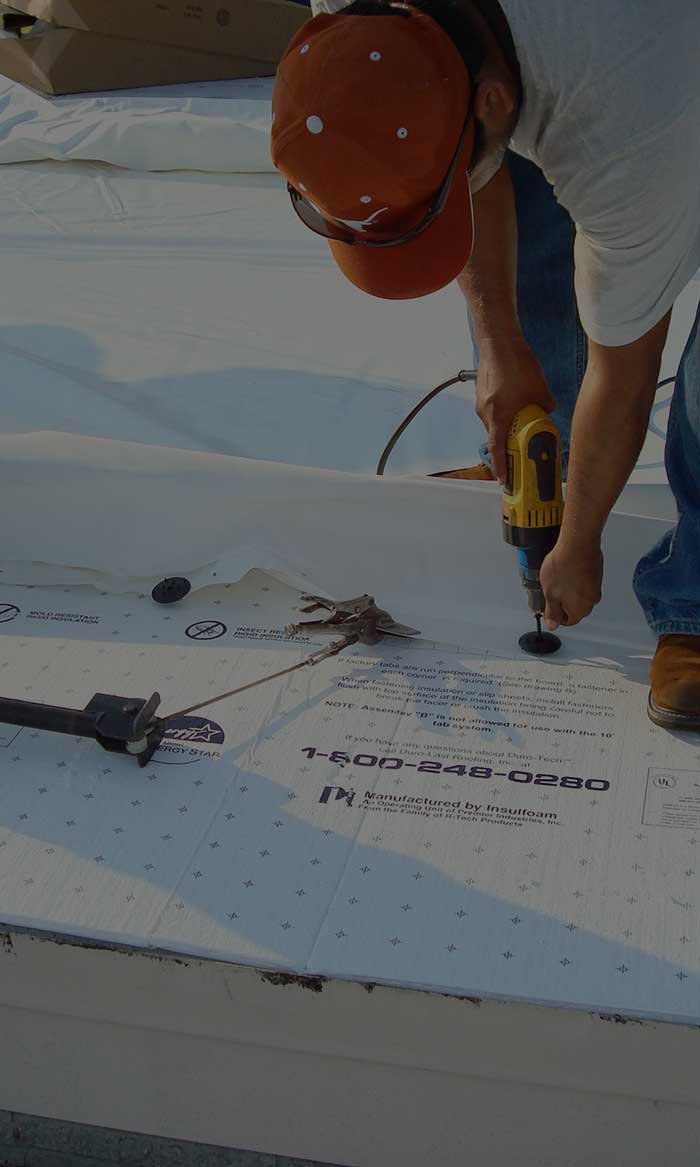 ---
Upper Restoration Roofing is able to handle commercial re roofing jobs of any size or type. Our evaluation services provide customers with a full, professional report on your roof's existing conditions as well as recommendations to fit your budgeting needs. If your roof is nearing the end of its life cycle, the next step is ultimately the most important – selecting the right roofing contractor.
We provide high quality roofing solutions with the utmost service. We'll partner with you through the entire process – design and budgeting to installation and follow-up – providing service long after the roof is installed. We understand the complexities and concerns that come with commercial re-roofing: minimizing fumes, dust/debris, noise, staging, keeping the building dry… the list goes on. As we walk you through each step, we'll explain the process and help you make an educated decision to suit your needs, requirements and budget. Remember, not all roofing contractors are created equal. Make sure you have confidence in the company that is keeping your building watertight and your possessions dry.
The roof on your commercial / industrial business is a vital part of the building, thus a substantial and critical investment. Whether you're considering the environmental benefits of green / sustainable roofing, cool roof membranes, a conventional new roof system, or are looking for ways to extend the life of an existing commercial roof system, our experience, expertise and commitment to quality will ensure your commercial roof will be built to last and will extend the life of your building. We believe in educating our clients. It is our hope the following guide to commercial re-roofing, installation, and flat roof renovation options will assist you in the process of managing your roof investment.
---
Commercial Re-Roofing Materials
There is an array of commercial re roofing systems and membranes to consider. We are certified and experienced to install a wide range of these commercial roofing systems. Commercial roofing membrane systems include:
Single Ply (TPO / PVC)
Polyurethane Foam
Built Up "BUR"
Modified Bitumen
Spray applied Roof Coatings (Elastomeric Coatings/Roof Emulsions)
Commercial Re-Roofing / Re-Covering / Restoration
Re-roofing, re-covering, or retro-fitting a flat roof can help maintain a healthy building and your valued investment.
Re-roof, recovery, and restoration systems are appropriate for roofs that can no longer be repaired through regular maintenance, are showing signs of serious deterioration, or are regularly leaking.Re-roofing a flat roof, or the full-elimination of the existing roof system, involves removal of the roof surface, roof membrane, and roofing insulation from the roof deck substrate.
Roof Recovering of a flat roof entails roofers covering an existing roof system with a new roof membrane. This process requires inspection of the existing roof membrane / substrate and verification of weight requirements prior to the new roof membrane being installed. Restoring a flat roof involves installing liquid applied reinforced membranes to the existing roofing system. Certain conditions must exist for a roof to qualify to be restored. Conditions such as attachment, surfacing, and age are all taken in consideration before a retro-fit is recommended.
Commercial Re Roofing requires great attention to detail. In most cases, the building we are working on will be occupied while we are working. We take special care to make sure the building tenants and pedestrian traffic are safe and are inconvenienced as little as possible when we are installing your new roof system. As with all roof installation projects, we strive to exceed industry standards for safety and quality. Our roofers work under strict protocols to ensure safety and quality expectations are exceeded. Your roof system is a serious investment, and proper application, when re-roofing, re-covering, or restoring a flat roof system, will extend the life of your roof for years to come.