Your roof is all that stands between your business and the elements, but many business owners will neglect it until there is a major leak or catastrophic failure. While roofs are designed to take a punishment, over time, storms, UV rays, debris, and time can turn even minor damages into major problems. Replacing a damaged roof can be a costly, time-consuming task which can slow business operations until it is complete. If your roof has been badly damaged, you're probably dreading the cost of a full replacement. However, it may be possible to save money and prevent disruptions with commercial roofing repair instead.
An Alternative to Replacement
Not every damaged roof needs a complete replacement, even if it seems like yours has significant problems. Choosing to repair your roof rather than replace it can save time and money, and may prevent your business. In addition, you can learn more about how to properly maintain. With a fully dedicated service department, we can handle your roofing repair service needs fast and efficiently. Each of our service techs are highly trained at one single task — finding and fixing your leaks — the first time.
We use the latest computer technology for work-order dispatching, tracking, and documentation. Our databases track each individual building's leak history and expenses. This allows our customers to have timely and accurate information concerning their roof expenditures and roof conditions. Armed with this information, you can make better decisions regarding your roof assets.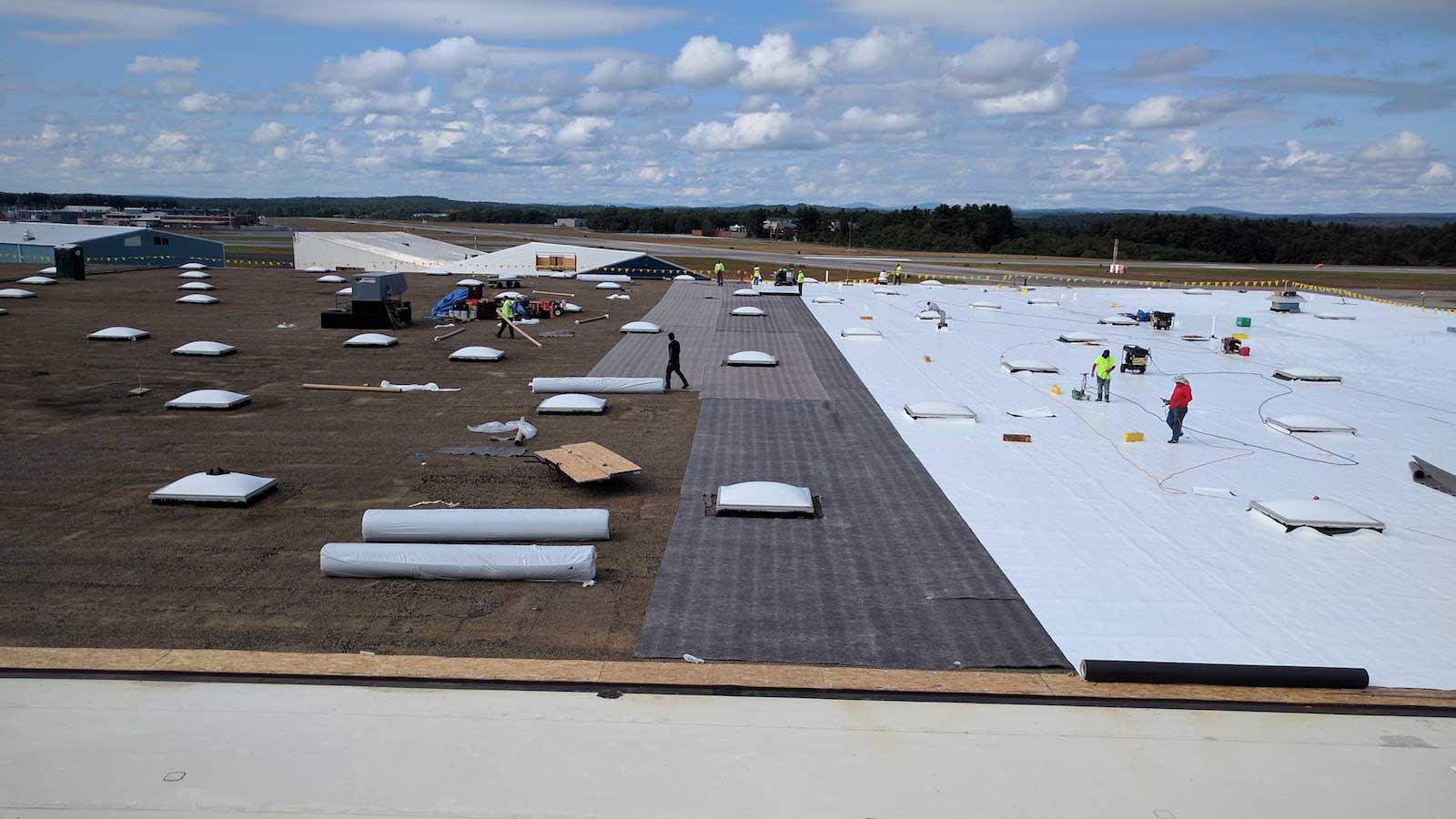 Common Types of Roof Damage for Commercial Properties
---
While a leak or a hole is a tell-tale sign your roof needs to be repaired, there are a variety of other issues to watch for as well. Time and the elements can all take their toll on your roof, and what seems like a minor issue might hint at a deeper problem.
Your commercial property's roof may need to be repaired if you see any of the following:
Leaks or pooling water
Missing flashing
Cracked or bubbles on your roof's surface
Holes or punctures
Types of Commercial Roofing We Repair
---
The Upper Restoration Roofing has worked on a wide range of commercial buildings over the years. Our past clients include large shopping developments, hospitals, recreational centers, schools, and an industrial business park. No matter the size of your building, we have the skills and expertise necessary to make your roof better than ever before.
We understand that every roof has different needs. In addition to our experience in working on a variety of commercial projects, we can repair the following types of roofs:
Steel slope
Asphalt
Single Ply
Metal